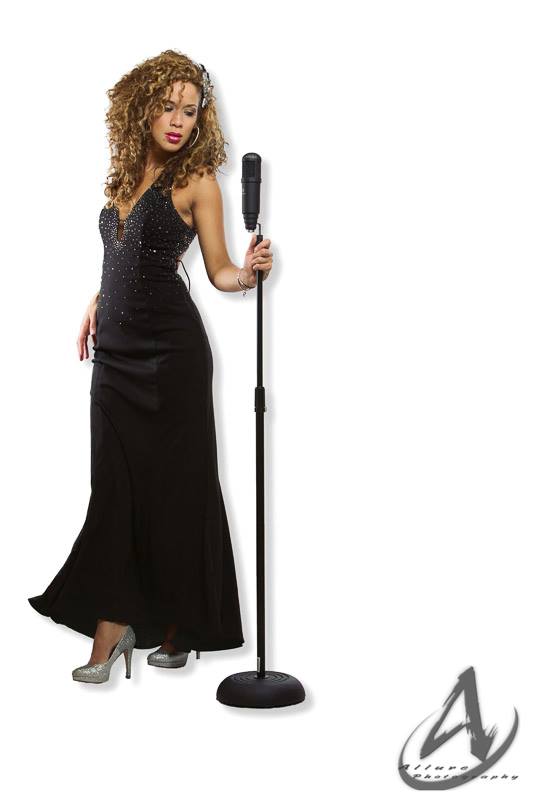 Welcome!
We all have a purpose, and mine is unfolding right before my eyes. Here I am with my heart in my hands giving what I love most, my music and art to you. This is to all who believe in me and my dreams. I am a young, ambitious, driven and talented woman, who wants to make her mark in history – by first inspiring those who lack the confidence and faith to believe that anything is possible and second to share with the world my experiences. I have much to tell and this story is just at the beginning. Venture with me as I share my life; be a part of my journey through music, art and a life destined for greatness.
Contact: sarahbarbosaandband@gmail.com
There are no upcoming events to display at this time.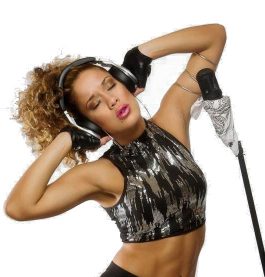 My Art
Passion. I express myself through both music and art. Art is the visual release of my inner thoughts and emotions.  I am a freelance artist that sells my personal artwork, as well as, custom art. Please reach out for pricing:   https://www.instagram.com/artworkbysarahbarbosa/
I am a talented, accomplished singer / entertainer with the ability to capture the essence of many diverse styles of music. Below is a sample of the many songs and styles I can perform.
Duets
Unforgettable- Nat King Cole
Sallow- Lady Gaga
Perfect-Ed Sheehan & Beyonce

 

Stay- Rhianna

 

Like I'm Gonna Lose You- Meghan Trainor & John Legend

 

Senorita- Camila

 

You're the one that I want- Grease Movie
Best Part-Ceaser & H.E.R
Dancing with a stranger- Sam Smith & Normani

 

Havanna-Camila Melo
Need you now- Lady Antebellum
Cold Heart- Dua Lipa & Elton John

 

Crazy In Love- Beyonce & Jay Z
Ain't no mountain high enough-Marvin Gaye & Tammi
I've had the time of my life- Bill Medley & Jennifer Warnes

 

Wouldn't it be nice- Kate McGill
Moves like Jagger-Maroon 5 & Christina Aguilera

 

Senorita- Camila & Sean Mendes

 
Jazz
Come away with me- Norah Jones

 

Don't know why- Norah Jones

 

L-O-V-E- Nat King Cole
Fly me to the moon-Sinatra

 

The way you look tonight- Sinatra

 

Route 66- Natalie Cole

 

I don't mean a thing- Ella Fitzgerald

 
Slow Jams
If I ain't got you- Alicia Keys

 

At last- Etta James
All I could do is cry- Etta James
Im not the only one- Sam Smith

 

Nothing compares to you-Sinead O'Connor
Diary- Alicia Keys

 

Love yourself- Justin Bieber

 

A woman's worth-

 

Alicia keys

 

Someone like you- Adele

 

Hello- Adele
Your love is king- Sade
Color of Life-Sade

 

Thinking Out Loud- Ed Sheeran
Diamonds-Rhianna

 

First time ever I saw your face-Roberta Flack

 

Until you come back to me-Aretha Franklin
No one- Alicia Keys

 

Fallin'- Alicia Keys

 

A woman's worth-Alicia Keys

 

Stay with me- Sam smith

 

Make you feel my love
Waiting in Vein- Bob Marley
Is this Love- Bob Marley
All of me- John Legend

 

You're still the one- Shania Twain
I try- Macy Gray

 

So sick- Ne-yo
I cant take my eyes off of you- Lauryn Hill (version)

 

Easy on me- Adele

 

The way I am- Ingrid Michaelson

 

Cant help falling in love- Elvis Presley

 

Sweetest Taboo- Sade
Sweet Thing- Mary J Blige

 

X-factor- Lauryn Hill
Killing me softly- Lauryn Hill
My future- Billie Eilish

 

I'll always remember us this way- Lady Gaga
Natural Woman- Aretha Franklin
Going Home- Drake

 
Mid Tempo Tunes
Bleeding Love- Leona Lewis
Because of you-N.E.Y.O

 

Shape Of You-Ed Sheeran
Whenever Wherever- Shakira
Say My Name-Destiny's Child

 

Man I feel like a woman-Shania Twain
Genie in a bottle-Christina Aguilera
Oops I dId it again- Britney Spears

 

Thriller-MJ
Cheap Thrills- Sia
You should be dancing- Beeges

 

Hit The Road Jack- Ray Charles
Hang on to your Love-Sade
Nothing can come between us- Sade

 

Real Love_ Mary J. Blige

 

Toxic- Britney Spears

 

Like a prayer- Madonna

 

Rude- MTKO
Case of the Ex- Mya
Bag Lady- Erykah Badu

 

I ain't your momma- JLO
Son of a preacher man- Dusty Springfield

 

Dreams- Fleetwood Mac
Be My Baby- Ronnettes
Baby one more time- Britney Spears
Price Tag- Jessie J
Black Cow- Steele Dan
Thank you- Dido
Love Come down- Evelyn Champagne King

 

Take your time- S.O.S Band

 

All about that bass- Meghan Trainor

 

Family Affair- Mary J Blige

 

Sucker- Jonas Brother

 

Work-Work- Rhianna

 

December of 1963- The Four Season
Stir it up- bob Marley

 

3 little birds- Bob Marley

 
Up Tempo Tumes
I want you back- MJ
Billie Jean- MJ
Shake your body to the ground- MJ
P.Y.T- MJ
Show me Love- Robin S

 

Ladies Night- Atomic Kitten Version

 

Forget you- Cee-Lo
We are Family- Sister Sledge

 

I love rock and roll-Joan Jett

 

Single ladies- Beyonce

 

X's and Oh's- Ellie

 

Proud Mary- Tina Turner

 

Ain't nobody- Chaka Khan

 

Boogie Oogie- Taste of honey

 

I can't feel my face- The Weekend
She works hard for the money- Donna Summers
Bad Girls- Donna Summers
Last Dance- Donna Summers

 

Shut up & dance-Walk The Moon
Shame- Evelyn Champagne king

 

Finally- Ce-ce Peniston
I wanna dance with somebody- Whitney Houston

 

I'm every woman- Whitney Houston

 

I will survive- Gloria Gaynor

 

Tell it to my heart- Taylor Dayne
Party all the time- Eddie Murphy

 

Superstition-Stevie Wonder

 

I just cant get you out of my head- Kylie Minogue

 

Dont Start Now- Dua Lipa
Levitating- Dua Lipa
New Rules- Dua Lipa
Rather be- Clean Bandit

 

A'int it fun- Paramore

 

Sorry- Justin Bieber

 

Mercy- Duffy
Respect- Aretha Franklin (Key of B)

 

Good as hell- Lizzo
About damn time- Lizzo
Juice- Lizzo
Get Lucky- Daft Punk
Happy- Pharell

 

September- Earth Wind and Fire
Sweet Home Alabama- Lynyrd Skynyrd
Sweet Caroline- Neil Diamond

 

Dancing Queen-Abba
Mr. Saxobeat-Alexandra Stan
Let's hear it for the boy- Deniece Williams

 

Waiting for tonight- JLO
Pump up the jam-Technotronic

 

Kiss-Prince

 

We found Love- Rhianna
Please don't stop the music- Rhianna

 

Valerie- Amy Winehouse

 

Feel it still- Portugal the man
Simply the best- Tina Turner

 

Uptown Funk- Bruno Mars
Treasure- Bruno Mars

 

Cant stop the feeling- Justin Timberlake

 

Lovergirl- Teena Marie
Cake by the ocean- Mtko
What is loveHaddaway
Raise your glass- Pink

 

Don't Stop Belivin'- Journey

 

Hit me with your best shot

 

Turn me on- Kevin Lyttle
My Prerogative- Bobby Brown

 

Shook me all night long-ACDC

 

Crazy- Gnarls Barkley

 

Shake it off- Taylor Swift
How deep is your love- Calvin Harris

 

Let it whip- Dazz band

 

I feel so close-Alvin Harris

 

Let's Get Loud- JLO
Latin Tunes
Despacito- Luis Fonti & Justin Beiber

 

Subeme La Radio- Enrique Inglesias
Hero- Enrique Inglesias

 

Feliz Navidad- Jose Feliciano
Ai Se Eu Te Pego- Michel Telo
Bidi Bidi Bom Bom- Selena

 

Stand By Me- Prince Royce Bachata
Maria-Maria- Carlos Santana

 

I Need To Know- Mark Anthony

 

Lambada- Kaoma
A Puro Dolor-Son By Four

 

Danza Kuduro- Don Omar
Bailando- Enrique Inglesias

 

Vivir Mi Vida- Marc Anthony

 

Suavemente- Elvis Crespo
Si tu te vas-Omega

 

Morango do Nordeste- Karametade

 

Como La Flor- Selena

 
Christmas Tunes
Santa Baby

 

I wish You A Merry Christmas
All I want for Christmas is you

 

Jingle Bells

 

Silent Night
Last Christmas

 

Have Yourself a Merry Little Christmas

 

Santa Claus is Coming To Town

 

Rockin' Around The Christmas Tree

 
Music
Private event? Please contact me for high quality, professional music to elevate your experience.
Quotes For Art
If you have an idea for a piece of custom, one-of-a-kind art, please contact me so we can bring your vision to life.